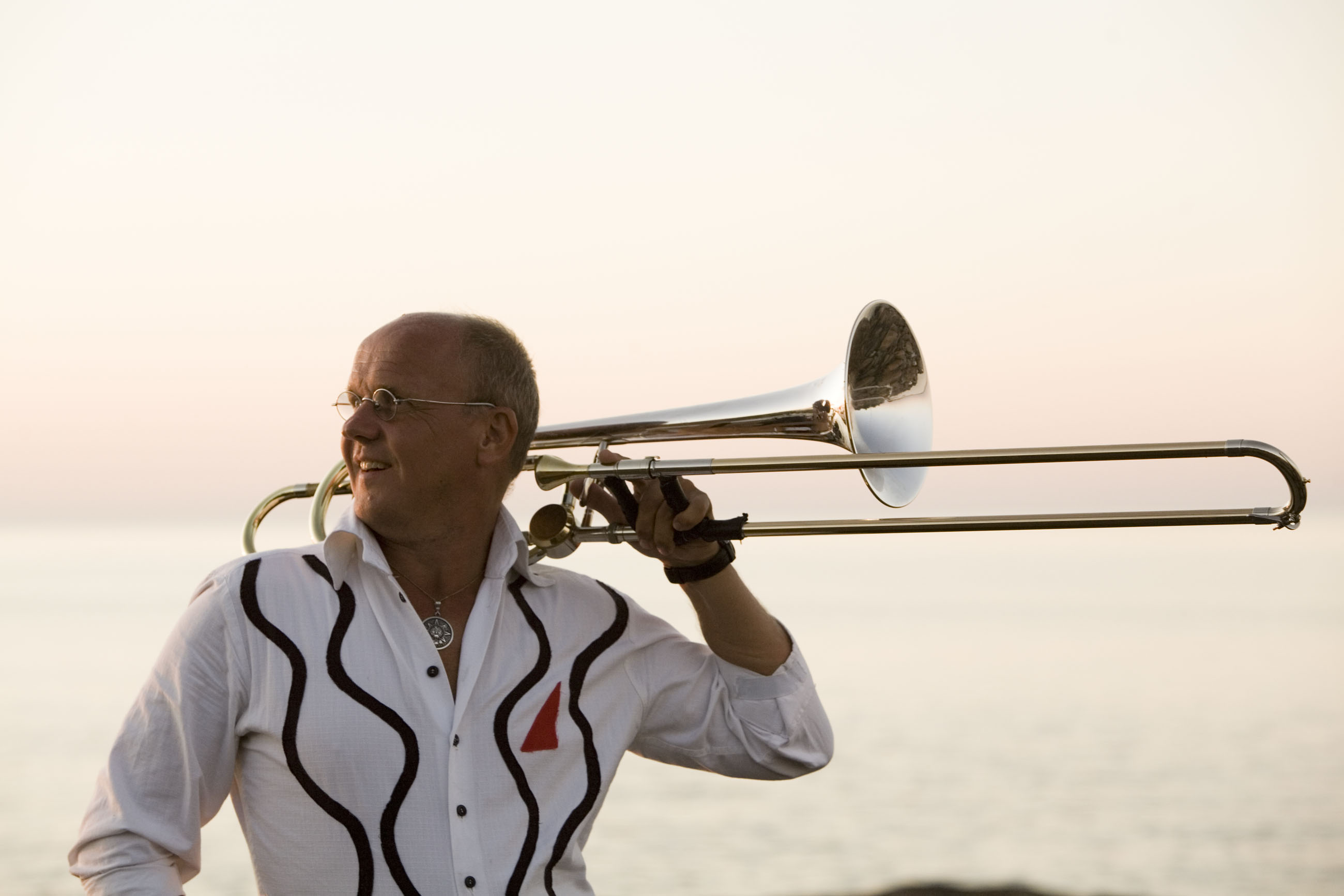 Christian Lindberg
is the (technically) best and most eccentric trombonist living today. The Swede was born in 1958. He regularly appears in costume on stage and directs, as well as acts.
Many composers write special pieces just for him.
I saw/heard Lindberg in 2003 in Helsinki where he premièred his own work
Helikon Wasp
.